While not a typical "zoo", I think the Austin Zoo actually provides a better and more enriching experience for kids than do it's more traditional competitors in San Antonio and points elsewhere.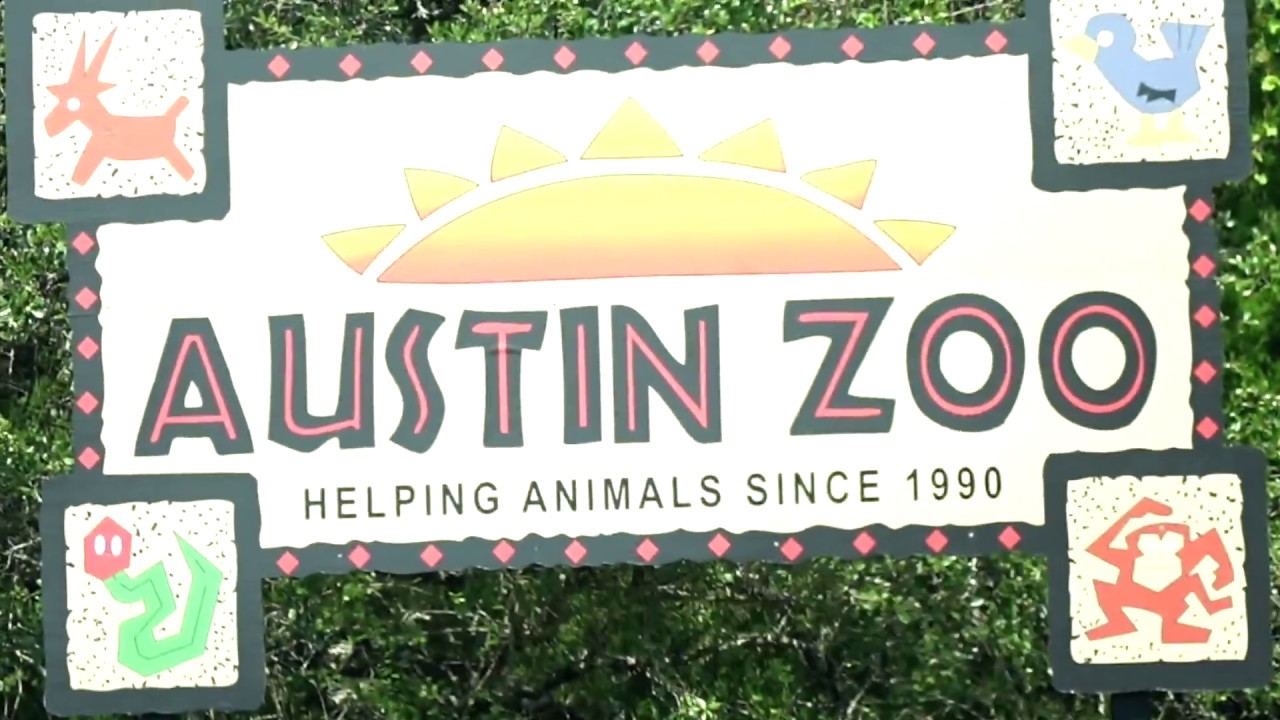 A rescue operation that outgrew it's humbler beginnings as a goat farm, the Austin Zoo is home to big cats, wolf hybrids, bears, giant tortoises, gorgeous exotic birds, monkeys and many other animals. All are rescued animals, and visiting the zoo gets you up close and personal with nearly all of them.
My preschooler loves the zoo, and it's perfect for about ages three and up. For the less proficient walkers, however, this zoo is a nightmare – uneven, rocky paths are not at all toddler-friendly. Unless your child is adept at navigating uneven terrain, I would advise making sure you have a sturdy jogging stroller for your trip. Heck, bring it even if your child is adept, as they tend to tire easily here, and I always end up having to carry my daughter for some stretch of the way.
But if you can overlook and forgive the unfriendly paths, you'll be rewarded with close-up animal viewing, a petting zoo where you can feed deer, goats and a llama, and tons of great opportunities to discuss different types of animals and the importance of always treating them with care and respect.
There are picnic tables and vending machines, but if I plan on eating there, I pack a lunch for my daughter and I. There was a snack vendor there, but I don't see any info about it on their web site, and it was closed the last time I was there, so I wouldn't count on being able to buy anything more than chips, cookies, candy bars, ice cream and soda from vending.
The Animals
Catch a glimpse of both exotic and domestic animals at the Austin Zoo, and learn about where they come from, what they like to eat, and what their natural habits are like. From longhorns to donkeys, goats and snakes, to the more exotic binturong, coatimundi, and the serval, the Austin Zoo gives one a glimpse of animal life both in America and around the world.
Be sure to purchase animal food ($2.50) in the gift shop to feed the goats, deer, sheep, llamas, and pigs.
Ride the Train
Take a scenic 20-minute ride on the train to see some of the zoo's off-display animals including emus, alpacas and longhorns. The ride can be somewhat interactive with your kids as the Zoo has placed art and items throughout the property. The cost is and additional $3, children under 2 are free. Bonus: this train is covered so it would be a pleasant ride in the summer since the sun is partially blocked from shining directly down on you and your kiddos.
Food
Bring your own food and beverages or purchase drinks, snacks and shaved ice from the concession stand (Monday-Sunday, weekdays from 11am – 3 pm & weekends from 11am – 5 pm. There are many picnic benches under giant oak trees, offering lots of shade for hot summer months.
Austin Zoo
10807 Rawhide Trail
Austin ,TX, 78736
(512) 288-1490