Looking for a Brewery with a Playground in Austin Area?
What if you wish to drink a nice craft beer while accompanied by a child? Fear not, thirsty parents: there is a slew of Austin-area breweries that provide anything from top-notch (and occasionally gluten-free) kids' menus to full-fledged play facilities. Oh, and the beer is fantastic.
From seasoned beer connoisseurs to the newest members of the family, these kid-friendly breweries have something for everyone.
Austin is well-known for its excellent breweries, which come in a variety of kinds and sizes. While many people are eager to taste the sudsy scene, their children may be less enthusiastic. Parents with children, don't worry: many Austin breweries don't just accept children; they embrace
Suds Monkey Brewing Co.
12024 US-290, Austin, TX 78737
This brewery is a large industrial warehouse space with sliding doors that open to let in plenty of light, as well as a large fenced-in yard area for kids (and dogs!) to run around and burn off some energy. While Suds Monkey Brewing Co. does not have a playground, they do have a sandbox, a gaga ball pit, and an up-and-down roller coaster slide for kids. If you're searching for a kid-friendly brewery in Dripping Springs, this is the place to go.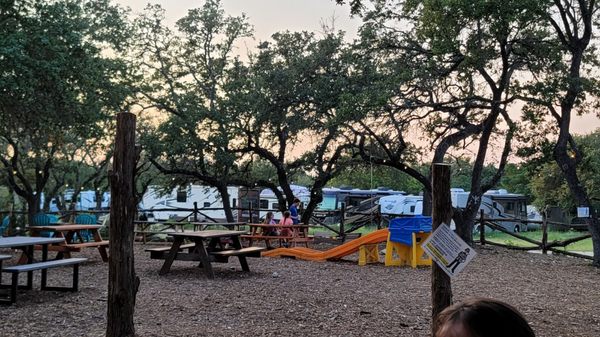 Jester King Brewery
13187 Fitzhugh Rd, Austin
The 165-acre ranch has picnic tables, an event hall, a small kid's playground, and goats. The playscape is tiny (it consists of a wooden climbing structure and a fairly rapid slide), but children like it. Bring a soccer ball and several trucks since there's plenty of room here. Your children will have a great time playing at Jester King all day.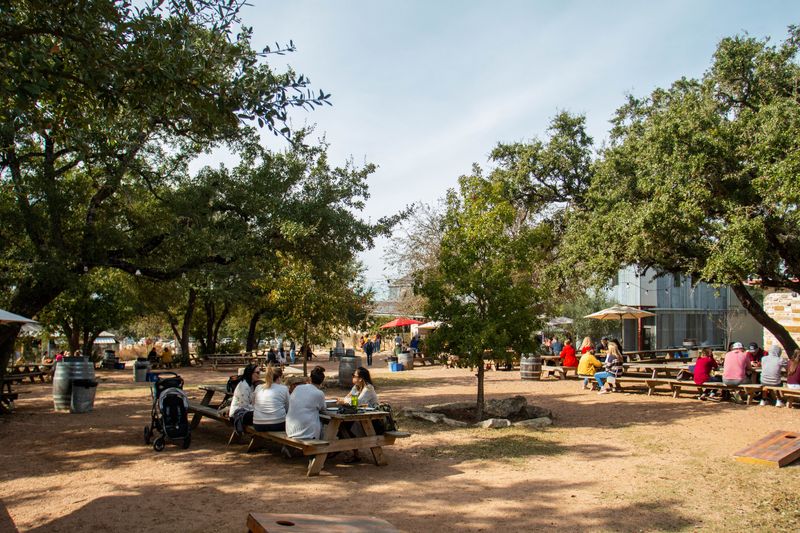 Jester King has long been a family favorite, with its large open play area and goats, but they recently built a playground, and we couldn't be happier!
Meanwhile Brewing
3901 Promontory Point Dr, Austin
Meanwhile, Brewing has a large tree-covered terrace that is ideal for hot summer days. You've got it made in the shade while you sip craft beers and watch the kids run around and play. Kids can play and climb and meet new friends while you relax at your table. The playground is located in the middle of everything, making it simple to keep an eye on the kids from any table.

Family Business Beer Company
19510 Hamilton Pool Rd, Dripping Springs
This brewery boasts one of Dripping Springs' nicest playgrounds. It's large (ideal for older children) and built on pea gravel (great for little kids – bring shovels and trucks.) They have a fantastic playground in a lovely beer garden. They're also very next to Hamilton Pool.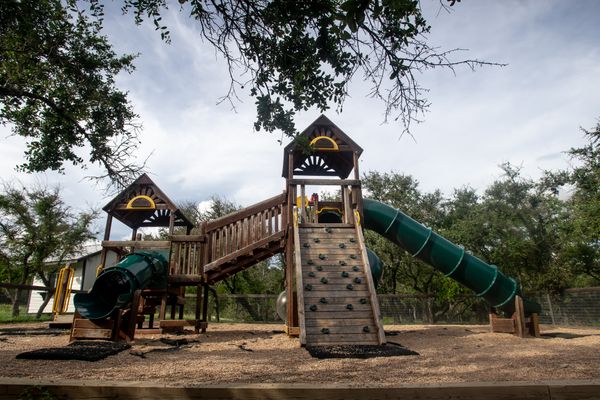 Because Family Business is a distribution brewery, you can get their cans at local grocery stores such as HEB, but it's always more enjoyable to try the beer fresh on tap. With a pizza truck on-site, this is one of our favorite family-friendly places in Dripping Springs.
Cork & Barrel
4000 E Palm Valley Blvd, Round Rock
Cork & Barrel does not offer a playground, however, it does have a large patio with yard activities such as corn hole.
Treaty Oak Distilling
16604 Fitzhugh Rd, Dripping Springs
Treaty Oak is a massive area in Texas hill country. It's one of our favorite Dripping Springs kid-friendly eateries! The large ranch has a distillery, brewery, restaurant, playground, and other amenities. A lot of the food is kid-friendly, so you can sit in the shade and enjoy your beverage while the kids eat and play.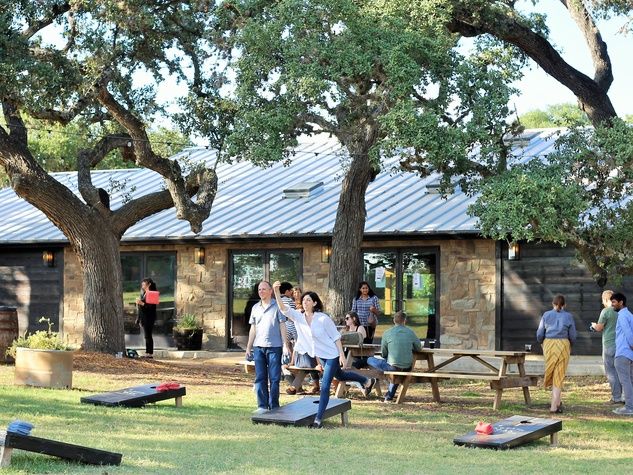 Fitzhugh Brewing
15435 Fitzhugh Rd, Dripping Springs, TX 78620
Fitzhugh Brewing is a lively, inviting establishment that is always busy on weekends. There's a large outdoor playground, amazing cuisine, TVs for when the game is on, and plenty of indoor and outdoor seating. Fitzhugh's beer garden is gorgeous, with an excellent playscape, tree-covered tables, and even lawn games like Connect 4. It's right across the street from Jester King and Beerburg Brewing.
12 Fox Beer Co
4700 W Fitzhugh Rd, Dripping Springs
12 Fox Brewing, another fantastic playground in Dripping Springs, is a small-batch brewery with a playground, amazing beer, wide-open seating, and rotating food trucks from Wednesday through Sunday. 12 Fox is really family-friendly! They not only offer a playground, but they also host incredibly entertaining child activities like Trunk-or-Treat, Easter egg hunts, and Santa visits. If you don't like beer, they also provide wine, mead, and gluten-free cider, as well as juice boxes for the kids.
Infamous Brewing
4602 Weletka Dr, Austin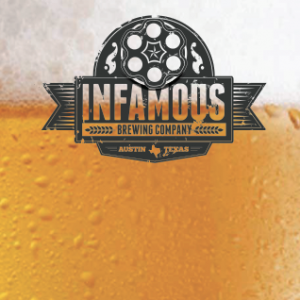 This family-friendly brewery should be on your itinerary whether you visit or live in the Austin region. There are lots of activities to do in the region if you live near Lake Travis.
The staff is courteous and helpful with our beer choices, and even provided tasters before we committed to a pint! We chose their traditional IPA and a seasonal Pilsner. Both were fantastic! They also had a couple of food trucks to choose from, and that burger was delicious! After a day of paddling or trekking, a beer and burger combo is exactly what you need!
While they have a fantastic outside area, they also offer tables inside where it's a little cooler, and dogs are allowed! Oh, and don't forget to check out the bathroom – it's the most inventive I've seen in a long time!
Frontyard Brewing
4514 Bob Wire Rd, Spicewood
Frontyard Brewing sponsors Family Game Night every Wednesday! Take a break from the hustle and bustle of everyday life by sitting back and relaxing with your family! Frontyard supplies games, but you are welcome to bring your own. Their burger truck will be open, and pitchers of beer will be on offer.
Live Oak Brewing Company
1615 Crozier Ln, Del Valle
First and foremost, let me tell you about the people that work here. As soon as I came in the door, I was greeted as if I were an old friend they couldn't wait to see. When I informed them I was new, they were eager to tell me everything about their beers. They went over each beer on tap and I asked which one they thought was the best. They recommended their outstanding Hefeweizen. This is a refreshing wheat brew with a tart aftertaste.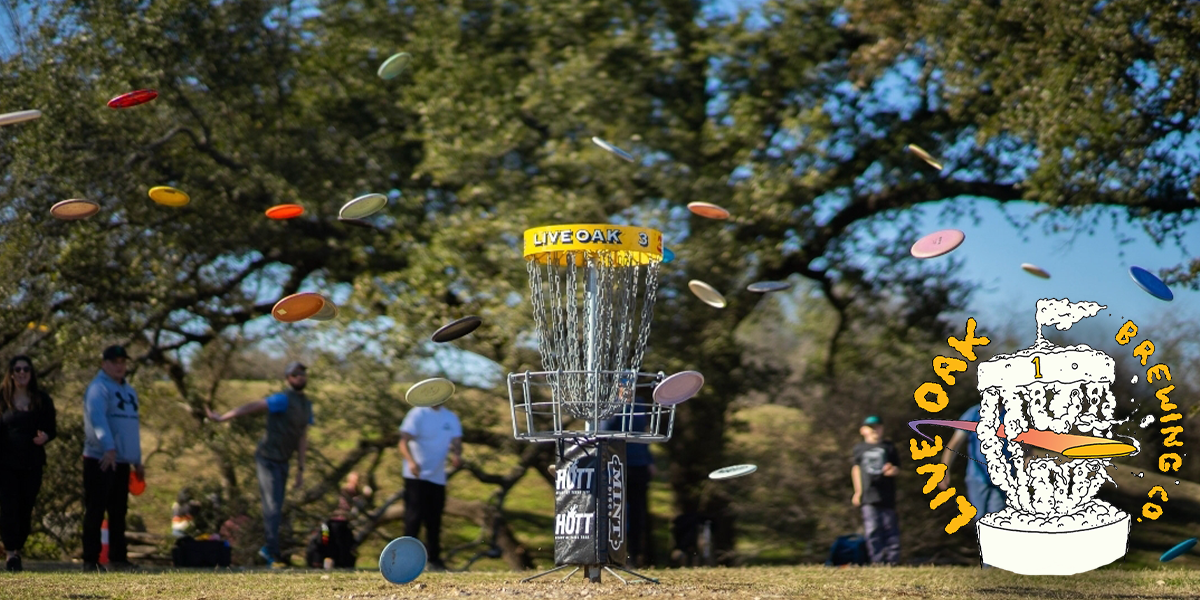 It is unquestionably worthwhile to pay a visit. It's pet and kid-friendly, with plenty of seats both inside and out. They also appear to have a nice stage for live music and enjoyment.
Austin Beerworks
3001 Industrial Terrace, Austin
Because there is a little playground nearby, Austin Beerworks was included on the list. It's more like turf-covered hills and yard games like Connect 4, but it's plenty to keep the kids entertained while you relax with a beer.
Vista Brewing
13551 Ranch to Market Rd 150, Driftwood
We like how there are shaded tables near the playground.
Ghost Note Brewing
23663 Ranch Road 12 @, Ghost Note Ln, Dripping Springs
This Dripping Springs craft brewery is fun for both kids and adults! Their playground is fantastic…it features a great slide, a large climbing area, and plenty of room to run about. There is live music, corn hole, fire pits, and a great beer list for grownups. They have rotating trucks on site, but on weekends, there is usually a burger or pizza truck. Beautiful grounds, food truck, kid-friendly, live music, and a playground. What else could you want?
Beerburg Brewing
13476 Fitzhugh Rd, Austin
We had a fantastic time at Beerburg. The slackline and natural play area were popular with the children. The ice cream was a big success as well! FYI, the chai flavor goes great with their stout. The inside are just as enjoyable as their beer garden and provided a pleasant respite when the weather outdoors became too hot for our group. The room is light, open, and spacious, with conventional tables and pleasant couches/lounge spaces.
Iron Wolf Ranch and Distillery
101 Co Rd 409, Spicewood
A little off-the-beaten road, but well worth the journey. Beautiful location. There is plenty of sitting under the trees. Playground. Golf with a disc. Cornhole. Craig O's food truck We had a fantastic experience. The specialty drinks are a touch strange (and a little weak). You'll be alright if you order your favorite cocktail. I did not participate in the tour or tasting. Perhaps next time.
Hopsquad Brewing Co
2307 Kramer Ln, Austin
Hopsquad Brewing Co. serves as a community hub for everything Austin. Expect morning yoga, dog activities every quarter, Austin FC viewing parties, and much more. Come hungry since Hop Squad will have food trucks on site like as Dough Squad, craft beef, and goodies for your dog from Tomlinson's Feed. Inside, enjoy the open floor concept with vast seats, and outside, relax with reclining picnic tables and string lights.
Oskar Blues Brewery
10420 Metric Blvd Ste 150, Austin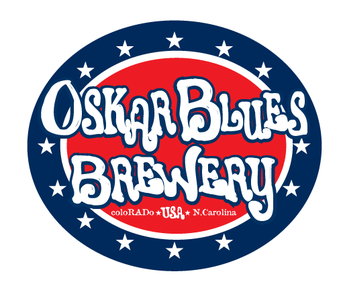 When you need a drink, Oskar Blues Brewery is a terrific spot to take the family. It all starts with an outside bar for those of you who would rather make eye contact with the gorgeous men and women selling beverages than the people you came out to meet. A terrace with picnic tables is accessible from there. Shallow stairs and a ramp going down from there to a cottonwood-shaded area with more picnic tables, hammocks, and yard games.
There's plenty of space for kids to run about, dig in the gravel, and basically waste their time in the same way that the adults around them are presently drinking beer. Don't worry if you have older children! Oskar Blues' interior features amazing leather booths that appear to be largely kid-proof, as well as pinball machines and (while we were there) a live band!